Vinyl Flooring from Twelve Oaks
From the Canadian wilderness comes luxury vinyl flooring that's crisp, immaculate, and enduring. Gentle on the planet, yet tough on water damage, Twelve Oaks flooring is fully recyclable and 100% sustainable.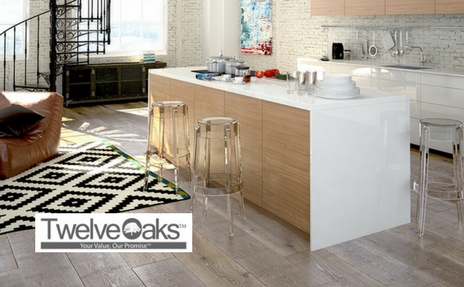 Quality Vinyl Flooring
A universe apart from other types of flooring, Twelve Oaks never compromises its principles, making it one of the most realistic – and healthiest- vinyl floors on today's market.
Valley Carpet One Floor & Home is proud to carry greater Duncan's most extensive collection of Twelve Oaks products. Stop by our showroom today and let our talented and knowledgeable staff introduce you to Twelve Oaks. Want to learn more? Schedule your free, in-home consultation today or chat with our team of friendly industry experts.