Hardwood Flooring Installation
You had no trouble at all picking out the perfect hardwood floor, but you're not so sure what to do next. As it turns out, you're wise to worry. The installation process is, quite possibly, the most important step you can make in your journey to your forever floor. If properly installed, your hardwood flooring can last for generations – but that being said, common errors made in the installation process can have some serious repercussions. For those reasons, sometimes a professional installation is your best option.
At Valley Carpet One Floor & Home in Duncan, we can help you ensure that the gorgeous hardwood flooring you purchase today will be enjoyed for many happy tomorrows. We want you to not only find a hardwood floor that you truly love- we want your floor to have a long, beautiful lifespan. With decades of industry experience under our belts, along with our competitive product and service warranties, you can rest assured that your new floor will shine for years to come.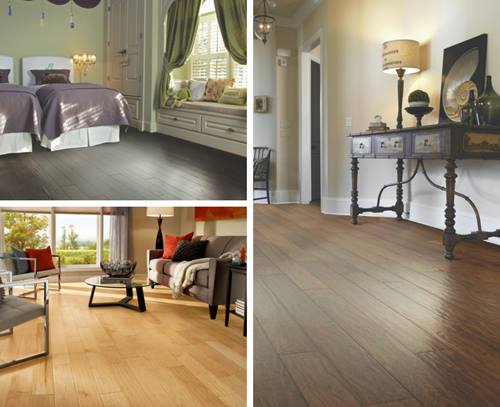 Installation Overview
Attention to detail and flawless execution are critical steps to ensuring your hardwood flooring installation is a long-term success. To ensure your hardwood adds lasting value and beauty to your interiors, it needs a perfect beginning. The installation process can be arduous and complex. Your intended space will need to be thoroughly measured, with attention to accuracy, followed by some serious attention to your subfloor, which will need prepping. This is only the beginning of this complex process.
When to Call in the Professionals
While many of us are tempted to attempt installing our own hardwood flooring, sometimes the old adage holds true: you really do get what you pay for. Simple errors can easily occur during a self-install, and often these errors aren't noticed until the damage is already done. A professional installation can ensure your new flooring is installed safely and without added worries. Another benefit of a professional installation: additional warranty coverage that you wouldn't be eligible for if you opted to self-install.
Installation Services
Our in-house hardwood installation specialists are some of the best in the industry. Their goal and ours: to make sure your hardwood flooring is installed flawlessly, efficiently, and with the most minimal interruptions possible. Our experts are always current on the newest products, to ensure we always have the perfect tools and techniques possible for every installation to go off without any hitches.
Want to learn more about Valley Carpet One Floor & Home's fine solid and engineered hardwood flooring products, or our expert hardwood flooring installation services? Visit our retail store, which is located at 230 Kenneth Street in Duncan, BC. Are you pressed for time? Schedule your FREE onsite project estimate, and we will gladly come to you.